Recording - Reverse Payment Patent Settlements in Europe: Key Learnings from Lundbeck v Commission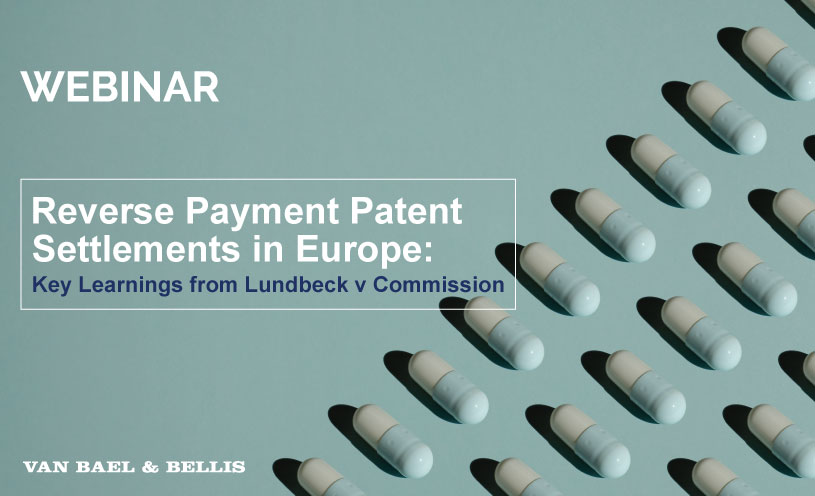 On 13 April 2021, Van Bael & Bellis lawyers who have represented one of the parties in Lundbeck v Commission (Case C-591/16 P), discussed the key takeaways of this judgment for companies considering entering into patent settlement agreements.
The webinar covered a.o. the following key topics:
​A brief background to the case and overview of the CJEU's judgment
The key risks and considerations to be borne in mind by companies before concluding agreements to avoid or settle patent litigation
Practical guidance on how to lower the competition law risk
The webinar was presented by Van Bael & Bellis' partners David Hull, Michael Clancy, Alex Stratakis and associate Samuel Hall.
The recording of the webinar is available here.