GDPR Q&A | Twenty-one Questions and Answers to assist companies in complying with the General Data Protection Regulation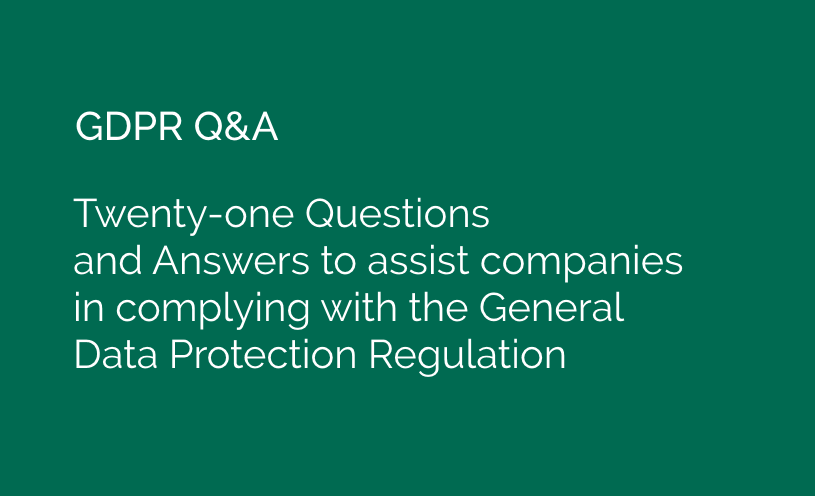 The Charter of Fundamental Rights of the European Union establishes that everyone has the right to the protection of one's personal data. In the EU, the new "General Data Protection Regulation" (GDPR) further elaborates on the rights and obligations when processing personal data.
The GDPR contains significant new obligations, when compared to the regime applicable under Directive 95/46/EC, and raises the stakes for data protection compliance in terms of responsibility and liability.
Companies doing business in Europe should seek legal advice if they feel that they may be affected by this highlight complex and considerably far-reaching legislation.
The enclosed document contains twenty-one questions most commonly asked by companies that are actively working to comply with the GDPR.