Back to lawyer directory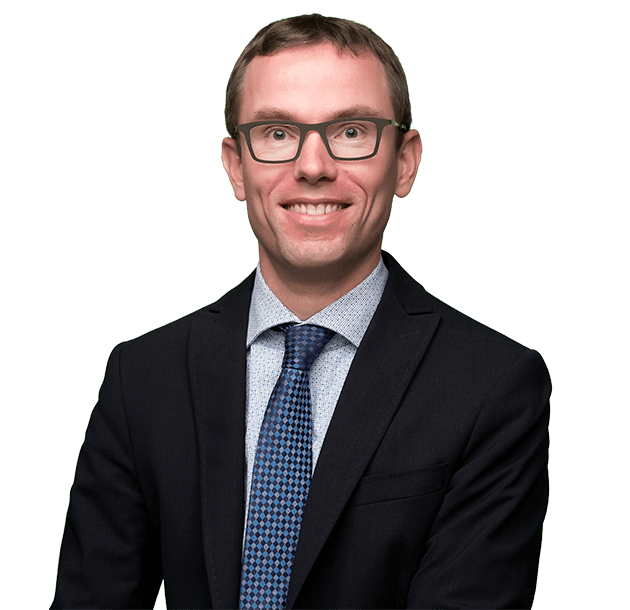 Overview
Koen T'Syen specialises in commercial and competition law as well as in Belgian and EU life sciences regulatory matters (medicines and medical devices).
He advises clients on a wide range of (often international) commercial matters including Belgian contract law, distribution law, public procurement law and unfair market practices. Further, he assists clients in competition law matters including cartel damages claims and merger control.
Koen's expertise is often put to use in the life sciences sector, of which he has a thorough knowledge. He has substantial experience in advising life sciences clients on commercial and regulatory matters including, for instance, advertising and promotion issues, clinical trials, marketing authorisations and pricing and reimbursement issues.
Koen represents clients before Belgian civil and administrative courts as well as in arbitration proceedings. He has also represented clients before the Court of Justice of the European Union.
Koen regularly speaks and writes on matters falling within his area of expertise.
Languages
Dutch, English, French
Recommendations
Euromoney Legal Media Group – Rising Star: Belgium
Expert Guides – Life Sciences (Rising Star)
Legal 500 for Competition Law (Belgium)
Legal 500 for Healthcare and Life Sciences
Who's Who Legal for Life Sciences – Regulatory
Education
College of Europe, Bruges, LL.M. in European Legal Studies, 2007
University of Leuven, Master of Laws, 2006
University of Namur, Bachelor of Law, 2003
Publications
Chambers & Partners Life Sciences Guide - EU Chapter, co-author with Peter L'Ecluse Catherine Longeval and Thibaut D'hulst, Chambers and Partners, 2019.
"Taxis, Limousines and Information Society Services – Court of Justice of European Union Confirms Uber's Status as a Transport Services Company", co-author with Charlotte Woolfson, IHT 2019, issue 2, pp. 263-269.
Chambers & Partners Life Sciences Guide - EU Chapter, co-author with Peter L'Ecluse Catherine Longeval and Melody Moodley, Chambers and Partners, 2018.
Belgium chapter on antitrust in pharmaceutical markets in P. KOBEL ET AL. (eds.), Antitrust in Pharmaceutical Markets & Geographical Rules of Origin, LIDC Contributions on Antitrust Law, Intellectual Property and Unfair Competition, Springer, 2017.
Pharma.be's Commented Codex Pharma – Public Health in Belgium, Knops Publishing, 2013.
"Off-label use of medicinal products and product liability", co-author with Peter L'Ecluse and Catherine Longeval, Life Sciences Cross-border Handbook, Practical Law Company, 2013.
"Patent settlement agreements: the state of play in the EU and the US", co-author with Peter L'Ecluse, Catherine Longeval and Steven Corcoran, Life Sciences Cross-border Handbook, Practical Law Company, 2012.
"De bescherming van zakengeheimen in het Belgisch en Europees mededingingsrecht: Wat geheim is blijft geheim…of toch niet?", co-author with Peter L'Ecluse, Cah. Jur. 2011, issue 1, pp. 20-30.
Contributor to Van Bael & Bellis, Competition Law of the European Community (fifth edition, Kluwer, 2010), the standard work of reference in the field of EU competition law.
"Market Power in Bidding Markets: An Economic Overview", World Competition 31(1):37-62, 2008 (this publication is a slightly amended version of Koen's thesis at the College of Europe, Bruges, Belgium, for which Koen was awarded the Rafael Sanz Rodriguez Memorial Prize for best thesis in the College of Europe's law department).
Professional Memberships
Member of the Association for the Study of Competition Law (Vereniging voor de Studie van het Mededingingsrecht/Association pour l'Etude du Droit de la Concurrence)

Member of TOPRA (The Organisation for Professionals in Regulatory Affairs)

Member of AIJA (International Association of Young Lawyers)
Bar Admission
Brussels
Notable assignments
Assisting and representing a global provider of integrated supply chain solutions to, amongst others, clients in the defence industry, in litigation against an international organisation with a view to recovering a claim of more than $ 200 million.

Assisting and representing a joint venture of two global engineering and construction companies in litigation against a subcontractor in a dispute relating to a large construction project.