Van Bael & Bellis awarded triple ISO certification as an Integrated Management System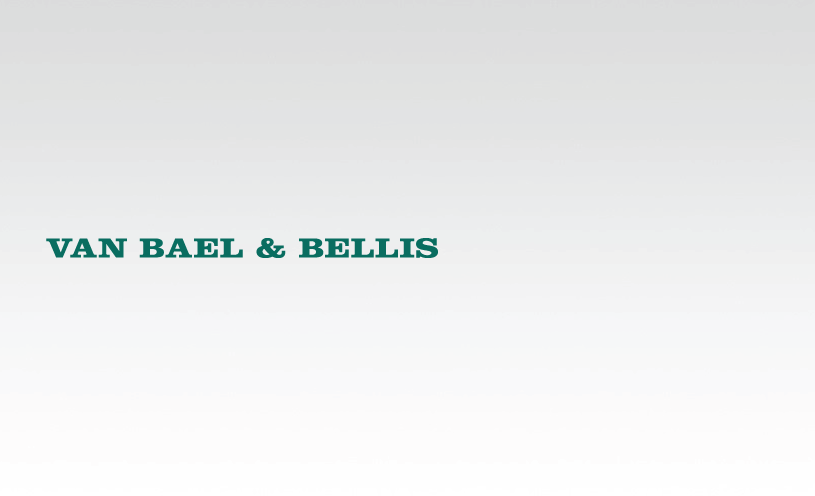 Van Bael & Bellis is pleased to announce that the firm has been awarded the ISO 9001, ISO 22301 and ISO 27001 certificates. This achievement demonstrates the firm's dedication to ensuring compliance with the highest standards of cybersecurity, business continuity and quality management. Van Bael & Bellis is the first European law firm that has obtained all three certificates thereby showing once again the firm's commitment to providing optimal legal services to its clients.
Van Bael & Bellis Managing Partner Philippe De Baere commented: "Meeting our client's needs has always been our top priority. Clients expect not only that we provide them with the best legal advice but also that they can trust that their data are secure and our systems are robust. ISO certification offers them the confidence that we have in place the systems and processes necessary to ensure the efficiency, resilience and security of our services."
The external auditing of our implementation of these standards was conducted by Brand Compliance B.V. who presented us with certificates of recognition on 28 June 2021.
For further information please contact Thibaut D'hulst
About the ISO Standards
ISO 9001:2015 The Quality Management Standard
ISO 9001:2015 is based on seven quality management principles that can be used by top management to lead an organization towards improved performance. It is the world's foremost quality management standard, used by hundreds of thousands of organizations in over 170 countries around the globe. It sets out the essential requirements for a practical and effective quality management system (QMS) which is, in essence, a system for minimising risk and maximising opportunity.
ISO 9001 sets out seven key principles of quality management:
Customer focus
Leadership
Engagement of people
Process approach
Improvement
Evidence-based decision making
Relationship management
These seven principles are not auditable, but are fundamental attributes of any quality management system.
ISO 9001 is based on the PDCA cycle – Plan-Do-Check-Act – and its key elements are:
Establishing the quality management system
Documenting the system
Implementing the system
Reviewing the results
Maintaining the system
Improving the system.
ISO 27001:2017 Implementation of Information Security Management System
The worldwide international standard for information security: ISO 27001 sets out the auditable specification for an information security management system (ISMS). An ISMS is a set of policies, procedures, processes and systems that manage information risks, such as cyber attacks, hacks, data leaks or theft. The standard adopts a best practice approach and helps organizations manage their information security by addressing people, processes and technology. Certification to the standard is recognized worldwide as an indication that an organization has put in place an ISMS aligned with information security best practice, enabling it to avoid the potentially devastating financial losses caused by data breaches, and helping to protect information in line with regulatory requirements such as the EU General Data Protection Regulation (GDPR). This standard is a framework that helps organizations "establish, implement, operate, monitor, review, maintain and continually improve an ISMS". It helps businesses become more productive through, for instance, clearly setting out who is responsible for information risk. It ensures that the systems organizations put in place are effective, reliable and auditable. In so doing, the certification to the standard protects and enhances an organization's reputation.
ISO 22301:2019 Business Continuity
ISO 22301 is the international standard for implementing and maintaining effective business continuity plans, systems and processes.
This standard specifies requirements to implement a management system that allows an organization not only to deal with disruptions to business when and howsoever they arise, but also reduce the likelihood of their occurrence through enhancing an organization's resilience.