Back to lawyer directory
Philippe De Baere
Partner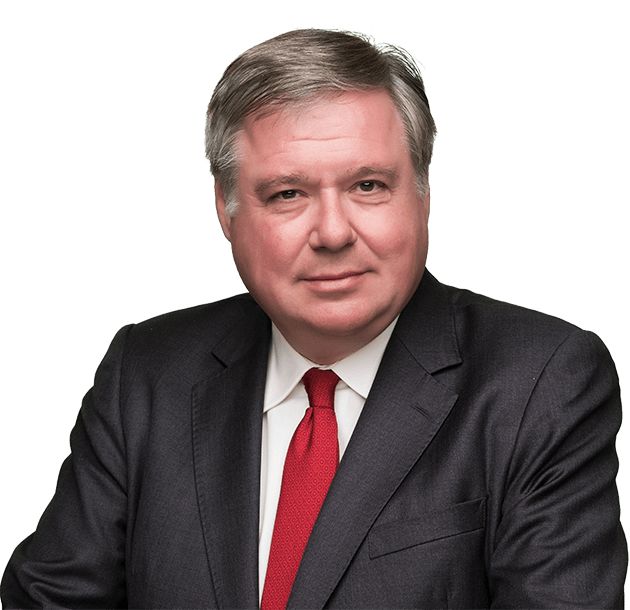 Overview
Philippe De Baere joined Van Bael & Bellis in 1988 and is currently its managing partner.
Prior to joining Van Bael & Bellis he worked as a research fellow on international trade law at the University of Leuven (KUL). He focuses on EU and WTO trade law as well as EU customs law and export controls.
EU and International Trade
Philippe has been involved in most major EU anti-dumping, anti-circumvention and anti-subsidy proceedings since 1990. He represents clients before the European Commission, the EU General Court, the EU Court of Justice, WTO Panels and the WTO Appellate Body. Notable cases include MTZ Polyfilms v Council, Far Eastern Textile, Ltd. v Council and Giant (China) Co. Ltd v Council.
In the area of free trade agreements, he advises sovereign clients during their negotiations with the EU and on the implications of Brexit on existing agreements.
WTO
Philippe assists WTO Members in various WTO dispute settlement proceedings. Notable cases include: EC – Importation, Distribution and Sale of Bananas; EC – Pipe Fittings; India – Anti-Dumping Measures on Certain Products from Chinese Taipei; US – Continued Existence and Application of Zeroing Methodology; Dominican Republic-Safeguard Measures on Imports of Polypropylene Bags and Tubular Fabric; China - Definitive Anti-Dumping Duties on X-Ray Security Inspection Equipment from the EU; Russian Federation — Recycling Fee on Motor Vehicles and Ukraine – Definitive Safeguard measures on certain passenger cars; Canada – Welded Pipe (DS482) and India — Certain Measures on Imports of Iron and Steel Products (DS518). Philippe also represented Ukraine in Russia – Measures concerning Traffic in Transit (DS512), the first time a panel ruled on the conditions governing a national security defence under Article XXI of the GATT 1994, and China in EC – Definitive Anti-Dumping Measures on Certain Iron or Steel Fasteners from China, where the Appellate Body ruled that the EU's Basic Anti-Dumping Regulation, as such, was incompatible with the EU's WTO obligations. He is currently advising Indonesia in European Union — Certain measures concerning palm oil and oil palm crop-based biofuels and Turkey in Turkey — Certain Measures concerning the Production, Importation and Marketing of Pharmaceutical Products.
Customs and Export Controls
Philippe represents several large manufacturers of high technology products in disputes concerning customs classification, valuation and origin. Notable cases include Canon Europa v Commission, Kyocera Mita Europe v Commission and Sony Computer Entertainment Europe v Commission, a case in which the EU General Court took the unprecedented step of annulling a customs classification regulation in a direct action by the company concerned. In WTO disputes related to customs issues, Philippe successfully assisted Japan and Chinese Taipei in the EC – Tariff Treatment of Certain Information Technology Products dispute. He also advised the US in EC – Selected Customs Issues.
Languages
Dutch, English, French, Spanish
Recommendations
Best Lawyers for Trade Law
Best Lawyers – Lawyer of the Year (Trade Law) 2017
Chambers Global and Chambers Europe for International Trade/WTO (Leaders In Their Field and Star Individual)
Expert Guides – "The Best of the Best"
Expert Guides for International Trade
Legal 500 for Customs, Trade, WTO and Anti-dumping (Leading Individual)
Legal 500 for WTO (Recommended)
Who's Who Legal for Trade and Customs Law – one of only 7 Global Elite Thought Leaders identified in EMEA
Who's Who Legal – Thought Leader for Trade & Customs
Who's Who Legal – Thought Leader for Brexit
Who's Who Legal – Lawyer of the Year Award (Trade & Customs) 2017
Education
University of Leuven, Research Fellow, International Trade Law
University of Leuven, Belgium, Master of Political Science, 1986
University of Antwerp & University of Leuven, Master of Laws, 1984
Main Publications
Co-authored Business Guide to Trade Remedies in the European Community (ITC, Geneva 2004).
Co-authored Export Promotion and the WTO: A Brief Guide (ITC, Geneva 2009).
Contributed to Trade and Competition Law in the EU and Beyond (Edward Elgar, 2011).
Co-authored A Commentary on the WTO Anti-Dumping Agreement (Cambridge University Press, 2021).
Teaching Posts
Philippe De Baere regularly lectures on EU Trade Law at the College of Europe, the University Carlos III in Madrid and the University of Leuven (KUL). He is a regular speaker at conferences and seminars dealing with international trade.
Bar Admission
Brussels
Registered with the SRA as a Registered Foreign Lawyer
Notable assignments
Assisting the Government of China in its successful WTO challenge of the EU anti-dumping measures on iron or steel fasteners originating in China.

Obtaining the annulment of the anti-dumping measures imposed on imports of bicycles exported by Giant China, Co. Ltd, the largest bicycle producer in the world, in proceedings before the EU General Court. The case is currently under appeal before the Court of Justice.