Useful Employment Law Updates in a Virtual Working Environment - Webinar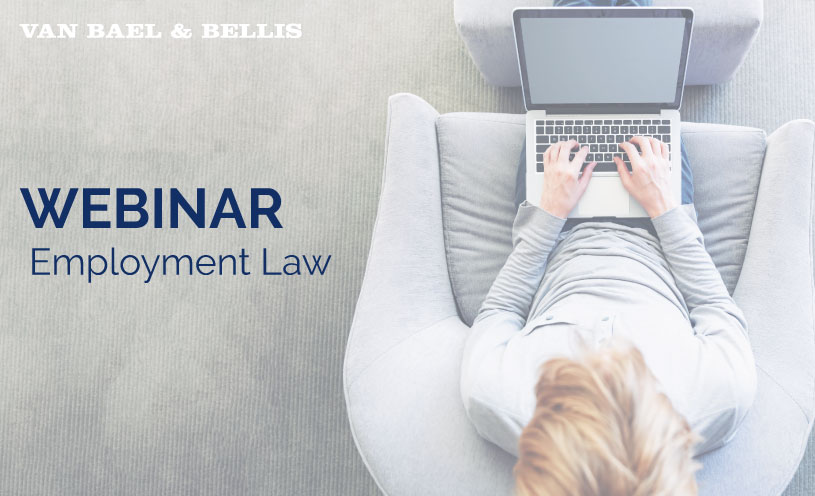 On 3 March 2021, Van Bael & Bellis' employment law team organised a webinar on developments in Belgian employment law in the context of the current virtual working environment.
The webinar covered a.o. the following topics:
• Organising remote working: the dos and don'ts
• Virtual recruitment and associated legal requirements
• Updates on health and safety at the workplace
• The various applicable furlough regimes
• Points of note in relation to dismissals
The webinar was presented by Van Bael & Bellis' lawyers Catherine Longeval (partner), Sara Beutels (counsel) and Manon Denis (associate).
The slides of the webinar are accessible here and the recording of the webinar is available here.