Back to lawyer directory
Valérie Lefever
Senior Associate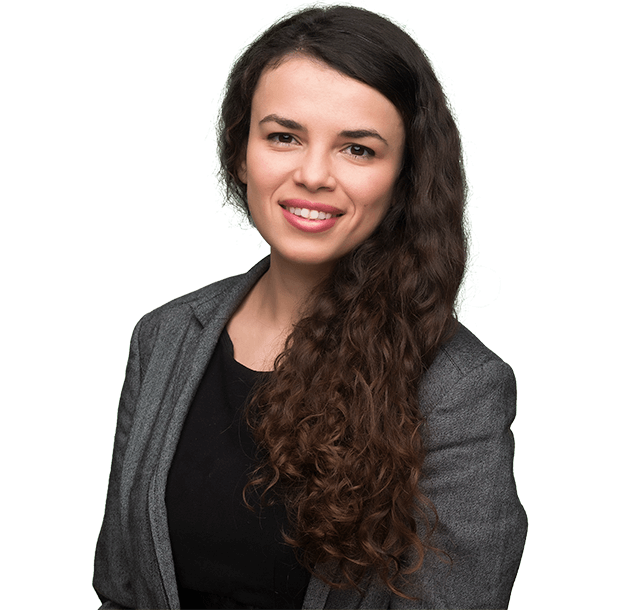 Overview
Valérie Lefever is a senior associate in the Brussels office of Van Bael & Bellis.
Valérie practices European and Belgian law, with a focus on competition, regulatory and commercial law. She has particular expertise in life sciences, telecommunications, media and energy. She also has extensive experience with fast moving consumer goods.
Valérie regularly advises clients on abuse of dominance, anti-competitive agreements and concerted practices, and public procurement matters. She has significant experience in distribution networks and vertical restraints. She represents clients both before the competition authorities and before the courts.
Before joining Van Bael & Bellis, Valérie worked for three years in the competition law department of a magic circle firm. She was also an assistant at the University of Namur in the fields of European law, competition law and electronic communications law. Additionally, Valérie did a traineeship in the Directorate-General for Competition of the European Commission (Unit E2 - antitrust - consumer goods, basic industries, agriculture and manufacturing sectors).
Languages
French, English, Dutch
Education
King's College, London, LL.M. in European Law, 2008
University of Brussels (ULB), Postgraduate Master of Economic Law, 2007
University of Louvain, Master of Laws, 2006
University of Namur, Bachelor of Law, 2003
Secondment
In the summer of 2019, Valérie was a secondee to Coca-Cola European Partners in Brussels.
Recommendations
Legal 500 for Competition Law (Belgium)
Publications
Valérie Lefever regularly publishes articles on Belgian and European competition law issues. Most recently:
Valérie is a co-author of Van Bael & Bellis' book "Competition Law of the European Union" (6th edition), published in 2021.
In 2020, Valérie authored the guide to the Belgian merger control rules published by LexisNexis (Practice Notes on Multi-jurisdictional mergers - local guides).
In 2019, Valérie co-authored the chapter on Belgian competition law in the book of Rowley and Baker: International Mergers – The Antitrust Process.
Valérie co-authors every year since 2016 a column on European merger control for the Journal de Droit Européen.
Valérie authors each year the Belgian competition law elements of the Annual Review of Antitrust Law Developments (ALD) published by the Antitrust section of the American Bar Association.
Valérie co-authored and regularly updates the chapter on Belgian competition law of the book "European Competition Laws".
Valérie co-authored during several years analyses of European and Belgian case law in the competition law field for the Concurrences review and for Lexgo.
Valérie regularly contributes to the monthly newsletters of Van Bael & Bellis, "VBB on Competition Law" and "VBB on Belgian Business Law".
Bar Admission
Brussels