Back to lawyer directory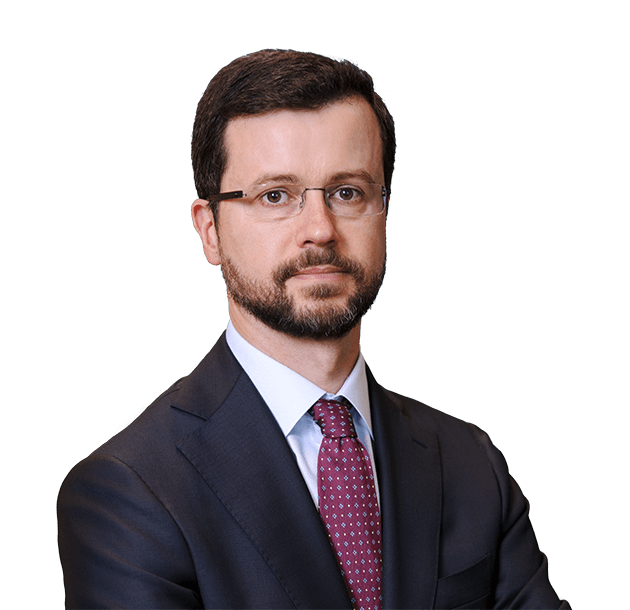 Overview
Pablo Muñiz is head of the customs practice of Van Bael & Bellis. He specialises in EU trade law, with a particular emphasis on customs law, which he has practised in Brussels since 2001. He also advises clients, including a number of trade associations, on other aspects of EU law, such as free movement of goods and the internal market regulatory framework.
Pablo has a wide range of experience in customs law, including customs classification, origin issues, customs valuation, compliance programmes, duty suspensions, export controls and sanctions.
Pablo regularly advises clients on multi-jurisdictional customs matters involving the European Commission, OLAF and the World Customs Organization (WCO).
Pablo represents clients before national customs administrations, including the Spanish customs administration. His extensive experience includes litigation before the EU and national courts.
Recent cases before the EU Court of Justice include Canon Europa v. Commission and Kyocera Mita Europe v. Commission, where the Court addressed the issue of whether economic operators could challenge the validity of EU customs measures directly before the EU Courts.
Pablo's expertise includes assisting clients in the submission of remission and repayment applications to the national administrations and in related proceedings before the European Commission and the EU Court of Justice. In Commission case REM 06/08, he successfully obtained the remission of imports concerning the tariff classification of home cinema devices. In Vestel Iberia, SL and Makro autoservicio mayorista SA v. Commission, concerning the validity of a Commission remission decision, the EU Court of Justice addressed the effects that such Commission decisions have on economic operators.
Pablo's experience also involves the submission of requests for access to documents, notably in the area of customs matters, where he often assists clients in navigating the EU and WCO rules on transparency and access to documents. In Pablo Muñiz v. Commission, the EU General Court clarified the interpretation of the EU access to documents rules in the customs area and restricted the cases where access can be refused by the EU institutions.
Pablo has also assisted governments in a number of WTO disputes including: EU – Anti-Dumping Duties on Malleable Cast Iron Tube or Pipe Fittings from Brazil; EC-Selected Customs Issues; and EC and its Member States – Tariff Treatment of Certain Information Technology Products.
Pablo has often participated in training seminars organised by the WCO as an expert speaker on various customs matters and regularly speaks on EU customs matters at conferences and events held worldwide.
Directories have highlighted Pablo for his "peerless technical knowledge and prompt client service" (Chambers Global and Chambers Europe – International Trade/WTO), and his "excellent analytical skills and the high-level quality of his work" (Who's Who Legal – Trade & Customs). Clients have described Pablo as someone who "demonstrates true dedication to his profession" and "can be relied upon to deliver exceptional results".
Languages
Spanish, English, French
Recommendations
Client Choice Award 2018 – International Trade - EU
Chambers Global and Chambers Europe – International Trade/WTO
Legal 500 – Customs, Trade WTO and Anti-Dumping
Best Lawyers – Trade Law
Who's Who Legal – Trade & Customs
Education
College of Europe, Bruges, LL.M. in European Legal Studies, 1999
University of Oviedo, Spain, Master of Laws, 1997
University of Sheffield, 1995-1996
Publications
"EU harmonization of customs infringements and sanctions is needed, but the EU must proceed with caution", Global Trade and Customs Journal (Issue 7/8, 2018).
"Challenging the validity of EU customs measures before the Court of Justice of the EU: please use the back door", Global Trade and Customs Journal (Issue 6, 2017).
"Preferential Origin Disputes: Is the Good Faith Defence under EU Law Being Eroded?", Global Trade and Customs Journal (Issue 11/12, 2015).
Author of the chapter: "La cuestión prejudicial de validez e intepretación ante el Tribunal de Justicia" ("The request for a preliminary ruling on validity and interpretation before the Court of Justice"), in the book "Procedimientos Administrativos y Judiciales de la Unión Europa" ("Administrative and Judicial Proceedings of the European Union"), published by Economist & Jurist, Difusión Jurídica, 2012.
Contributor to Van Bael & Bellis, Competition Law of the European Community (fifth edition, Kluwer, 2010), the standard work of reference in the field of EU competition law.
Professional Activities
Vice-Chair of the Customs and Trade Facilitation Committee at the AmCham EU.

Member of the Editorial Board of the Global Trade and Customs Journal.
Teaching Posts
Pablo Muñiz lectures on EU customs law at the University Carlos III in Madrid in the Master of European Union Law. Previously, in 1999-2001, Pablo was a teaching assistant at the College of Europe (Bruges, Belgium) in the area of EU law, with a particular emphasis on judicial remedies.
Bar Admissions
Oviedo, Spain
Brussels