Back to lawyer directory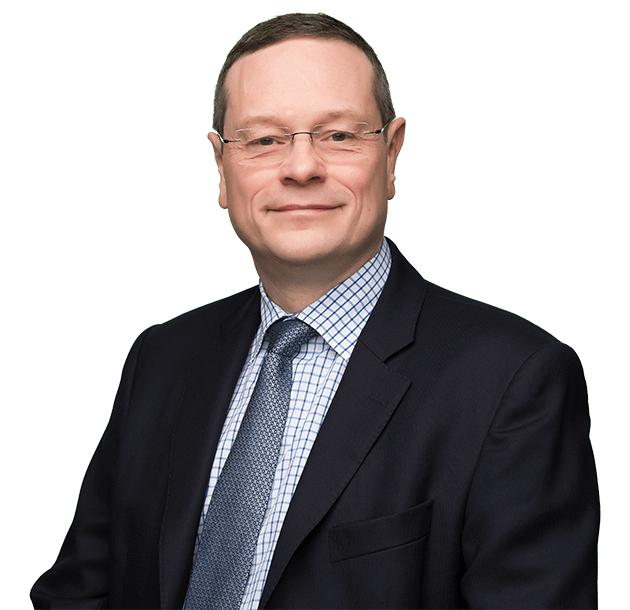 Overview
Kris Van Hove focuses on EU and national competition law, as well as regulatory law.
He specialises in competition law, with particular expertise in cartels, merger control, dominant market positions, distribution and technology transfer.
Kris also specialises in regulatory matters in the area of aviation law.
Kris's practice covers a wide variety of sectors, including financial services, car parts, aviation, consumer products, basic industries, steel, energy, chemicals, construction equipment, building materials, electronics, music, and information and communications technology. He handles notifications and investigations as well as litigation before the EU and national courts.
Kris's notable experience includes the appeal to the EU General Court which led to the annulment of the Commission in CISAC.
Kris has extensive experience in representing clients in cartel defence cases, including leniency and settlement proceedings and litigation. He led the team that assisted one of the parties in the Commission's first-ever direct settlement case (DRAM). Since then, he has been involved in several other settlement procedures (such as Automotive Bearings) and standard procedures (such as Smart Card Chips).
Kris acted as counsel for Japan Airlines in the proceeding before the EU General Court which overturned the Commission's 2010 Air Freight decision and annulled Japan Airlines' €35.7 million fine. He was part of the team that received the Global Competition Review Matter of the Year award in 2016 for his involvement in the case, which also won the American Lawyer's Global Dispute of the Year: International Litigation award for 2016. In March 2022, Kris obtained a further positive outcome for Japan Airlines when the EU General Court partially annulled a second Commission decision in the same case and substantially reduced the fine imposed.
In 2017, Global Competition Review 100 noted Kris as one of "the firm's lawyers [who] excel in European court appeals stemming from DG Comp decisions". He was named as one of 20 of the world's foremost competition practitioners by Who's Who Legal for Competition – Thought Leaders for 2018 and again for 2019. According to Who's Who Legal 2020: Kris "is highlighted as 'an excellent competition lawyer who ranks among the best'." Who's Who Legal for Competition 2021 comments that Kris "earns a plethora of positive endorsements for his in-depth expertise in technology and cartel matters" while Chambers Global 2023 describes him as "a very reliable lawyer who has much expertise and experience in competition law" and who is "very comfortable to work with".
He regularly lectures and writes on competition law matters.
Languages
Dutch, English, French
Recommendations & awards
Chambers Global and Chambers Europe for Competition Law
Chambers Europe – 'Leaders In Their Field' (Competition/European Law)
Legal 500 for Competition Law
GCR100 for Competition Law
Who's Who Legal for Competition 2020, 2021 and 2022
Who's Who Legal for Competition – Thought Leader 2018 and 2019
IFLR1000 – Leading Lawyer (EU Competition)
Best Lawyers – Competition/Antitrust Law
Expert Guides – Competition and Antitrust
Duke University School of Law International

Alumni

Award 2023– Given to honour

alumni

who exemplify the highest standards of professional excellence and personal integrity.
Education
Duke University, USA, LL.M., 1992
Sorbonne (Paris II), Master of European Law, 1990
University of Leuven, Law Degree, 1989
Publications
"A New Landscape for Digital Antitrust in Europe: Walking the Ever-narrowing Line Between Competition on the Merits and Anti-competitive Conduct", Yearbook of the Finnish Competition Law Association, September 2022
"Revising the Competition Law Rulebook for Digital Markets in Europe: an Update", Competition Policy International, March 2022
"Revising the Competition Law Rulebook for Digital Markets in Europe: A Delicate Balancing Act", Competition Policy International, October 2020
"The Challenges to Achieving Certainty for Civil Antitrust Defendants in the EU", Union Des Avocats Européens, XII Antitrust Between EU Law and National Law, Bruylant, 2017
"Hybrid settlement cases: The challenges faced by non-settling parties and the European Commission", Competition Law Insight, March 2016
"The Commission's direct settlement procedure: more than meets the eye", Competition Law Insight, June 2010
"Commission on track with direct settlements", Competition Law360, May 2010
Events
Kris Van Hove's speaking engagements include the following:
Balancing incentives in leniency applications (panel moderator, ICN, Foz do Iguaçu, October 2019)
Cartel enforcement in the EU: recent developments (Keidanren, June 2019)
Intelligence-gathering through leniency: the role of the leniency applicant (panel moderator, ICN, Tel Aviv, October 2018)
Bid-rigging and deterrence under EU law (ICN, Ottawa, 2017)
Private Enforcement and damages compensation after Directive 2014/104/EU – A practitioner's perspective (Treviso, May 2016)
Cartel settlements – Lessons learnt from recent settled decisions (IBC Legal, Brussels, February 2016)
Cartel settlements as a case resolution mechanism – The EU experience (ICN, Cartagena, October 2015)
Antitrust damages actions – An EU perspective (Keidanren, October 2014)
Should jurisdictions seek to allocate cases to prevent double penalisation? (ICN, Taipei, October 2014)
EU Cartel Law – Compliance (Keidanren, Tokyo, November 2012)
EU and Belgian Cartel Law (IBJ, Brussels, November 2011)
The Commission's current cartel enforcement policy (ULB, Brussels, November 2010)
New trends in cartel enforcement in Europe (Tokyo, June 2010)
Cartel Enforcement: Recent and future developments (Brussels Bar Antitrust Conference, panel

chairman

, Brussels, November 2009)
Merger control in a global economy (Tokyo, February 2009)
Competition in the aviation sector: a unique story (Treviso, May 2008)
Bar Admission
Brussels
Notable assignments
Representing CISAC, as well as eight individual copyright management societies, in their appeal to the EU General Court which led to the annulment of the European Commission's decision which had found CISAC and its European members to have engaged in concerted practices in violation of EU competition law.

Representing Japan Airlines, Japan's largest flag carrier, in the cartel proceeding initiated by the European Commission against more than 20 airlines in the airfreight sector and obtaining the annulment by the EU General Court of the €35.7 million fine imposed on Japan Airlines. This case received the Global Competition Review Matter of the Year award in 2016 and also won the American Lawyer's Global Dispute of the Year: International Litigation award for 2016. Kris is also acting as coordinating counsel in defending Japan Airlines in follow-on actions for damages brought in EU Member State courts.