Back to lawyer directory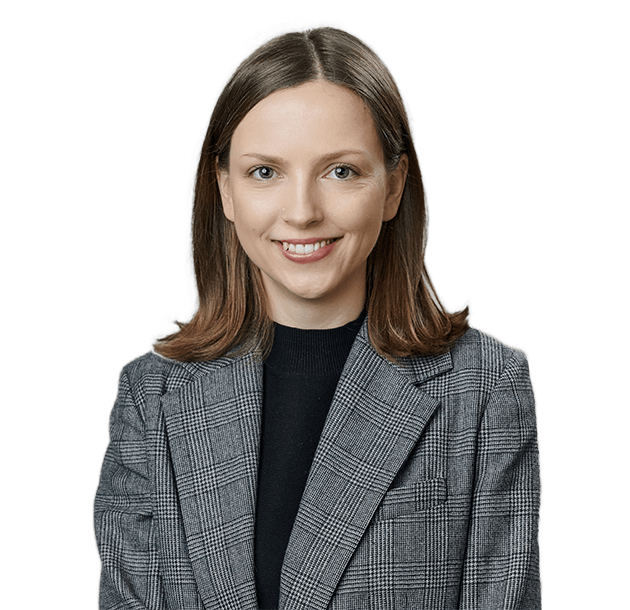 Overview
Joanna Redelbach practices international trade law, with a particular emphasis on WTO law and WTO dispute settlement.
WTO
Joanna advises WTO Members at every stage of WTO dispute settlement proceedings, covering consultations, panel, appeal, compliance, and retaliation proceedings. She advised clients in a number of WTO disputes involving a broad range of substantive areas, including trade in goods, anti-dumping, safeguards, technical barriers to trade and subsidies. She has worked on disputes involving general exceptions, including with respect to public health measures, and the security exception.
Joanna also regularly advises corporate clients and governments on the compatibility of WTO Members' legislation and practice with WTO law, on ongoing WTO negotiations and on issues relating to bilateral and regional trade agreements.
EU and International Trade
In addition to WTO law, Joanna specialises in trade defence instruments and has been involved in several EU anti-dumping, anti-circumvention, anti-subsidy and safeguard investigations. She represents clients before the European Commission, the EU General Court and the EU Court of Justice.
Most recently, Joanna has focused on trade aspects of the EU proposal for carbon border adjustment mechanism and the European Commission's White Paper on Foreign Subsidies. She also advises clients on issues concerning foreign investment screening, customs, issues relating to Brexit and EU renewable energy legislation.
Prior to joining Van Bael & Bellis, Joanna worked as a trainee at the European Commission's Directorate-General for Trade. She also previously worked as a legal intern at the Legal Affairs Division of the WTO and gained valuable experience at the Geneva office of a leading US law firm dealing with international trade law.
Languages
Polish, English, French, Spanish
Education
University of Geneva, Master of International and European Law, summa cum laude, 2013
Adam Mickiewicz University Poznań, Poland, Master of European Studies (European Law), summa cum laude, 2012
University of Geneva, Certificate in Transnational Law, 2010
Adam Mickiewicz University Poznań, Poland, Bachelor of European Studies (European Law), summa cum laude, 2010
Publications
Contributor to Van Bael & Bellis, EU Anti-Dumping and Other Trade Defence Instruments (sixth edition, Wolters Kluwer, 2019), the standard work of reference in the field of EU trade law.
Contributor to the WTO chapter of "The International Trade Law Review" (Law Business Research, 2015).
'Case note: Dominican Republic – Safeguard Measures (Panel Report)' (OUP Reports on International Trade Law Decisions, 2015).
Bar Admissions
Brussels
Notable assignments
Assisting the Government of China in its successful challenge of the anti-dumping measures imposed by the EU on iron or steel fasteners originating in China.

Assisting bicycle producer Giant in the proceedings before the General Court and the EU Court of Justice concerning the annulment of the EU anti-dumping measures on bicycles from China.