Back to lawyer directory
Jean-François Bellis
Partner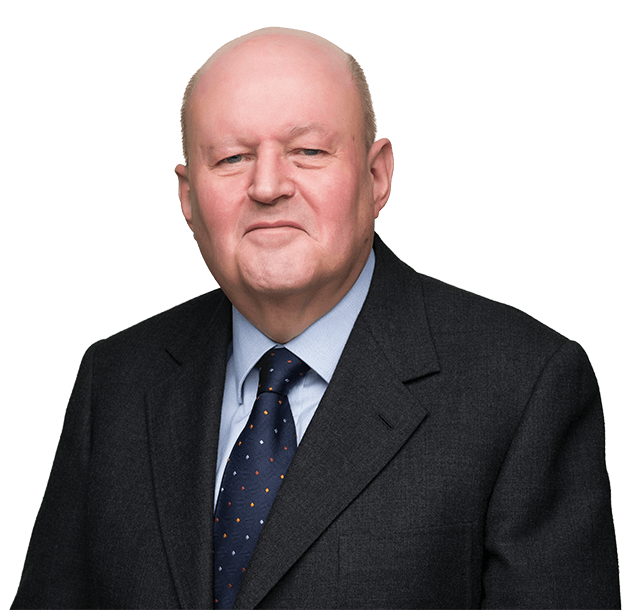 Overview
Jean-François Bellis is a founding partner of Van Bael & Bellis. Before setting up the firm in 1986, he clerked for Lord Mackenzie Stuart, the British judge at the European Court of Justice, and was a partner in the European law department of a major Brussels law firm. Jean-François has several decades of experience in competition and trade law, representing clients in numerous cases before the European Commission and the EU Courts.
EU Competition Law
Jean-François assists clients on all aspects of competition law with particular expertise in cartels, abuses of dominance and merger control. He has acted in landmark competition cases, including United Brands, Woodpulp, Michelin I and II, Microsoft and Intel.
EU and International Trade Law
Jean-François has assisted clients in numerous anti-dumping and anti-subsidy cases in proceedings before the European Commission and in related litigation before the EU Courts and the WTO dispute settlement system. He was appointed by the WTO Director-General as a member of the WTO panel in the Automotive Leather dispute between the US and Australia.
Languages
French, English
Distinctions
In 2014, Jean-François was honoured by Chambers & Partners for his "Outstanding Contribution to the Legal Profession". Previously, in 2011, the Global Competition Review (GCR) granted him a "Lifetime Achievement Award" in recognition of his longstanding experience in competition law. He has also been named by Best Lawyers as a "Lawyer of the Year" for 2010, 2013, 2014 and 2015.
Recommendations
Chambers Europe for Competition and Trade Law – Band 1
Chambers Europe for International Trade/WTO – Star Individual
International Who's Who of Business Lawyers for Competition and Trade
Expert Guides – Guide to the World's Leading Competition and Antitrust Lawyers
Expert Guides – Guide to the World's Leading Trade Lawyers
Expert Guides – Best of the Best Top Competition Lawyers Worldwide
Legal 500 for Competition Law
Legal 500 for Customs, Trade, WTO and Anti-dumping
PLC for Competition Law
IFLR1000 – EU Competition (Leading Lawyer)
European Legal Experts for Competition Law
Best Lawyers – Competition/Antitrust
Best Lawyers – Government Practice
Best Lawyers – Trade Law
Education
University of Michigan Law School, LL.M., 1974
University of Brussels (ULB), Master of Laws, 1972
Publications
Jean-François Bellis has written numerous books and articles on competition and trade law and regularly speaks on both of these subjects at international conferences and seminars.
Teaching Posts
Jean-François Bellis teaches a course on EU competition law at the Institute of European Studies of the University of Brussels (ULB) and directs a seminar on competition law at the University of Liège. He also lectures on abuses of dominance at the Brussels School of Competition.
Bar Admission
Brussels
Notable assignments
Representing Microsoft throughout the landmark proceedings that led to the 2004 European Commission abuse of dominance decision. On appeal, Jean-François helped the company obtain a partial annulment of that decision with respect to the Commission's remedial powers. Subsequently, in Microsoft's appeal for alleged non-compliance with the 2004 decision, Jean-François helped Microsoft obtain the largest fine reduction in any case involving abuse of dominance.

Representing ACT, a trade association of more than 5,000 IT firms worldwide, in support of Intel's challenge to the Commission decision imposing a record fine of €1.06 billion on Intel for allegedly granting rebates and payments conditional on exclusivity. The case raised many novel issues, including burden of proof, the proper legal test for assessing fidelity rebates, the Commission's duties when gathering evidence, and jurisdiction.

Representing CISAC, as well as eight individual copyright management societies, in their appeal to the EU General Court which led to the annulment of the European Commission's decision which had found CISAC and its European members to have engaged in concerted practices in violation of EU competition law.

Representing Japan Airlines, Japan's largest flag carrier, and Thai Airways in the cartel proceeding initiated by the European Commission against more than 20 airlines in the airfreight sector. Charges against Thai Airways were dropped and Jean-François obtained the annulment by the EU General Court of the €35.7 million fine imposed on Japan Airlines. Jean-François is also acting as coordinating counsel in defending Japan Airlines in follow-on actions for damages brought in EU Member State courts.