Back to lawyer directory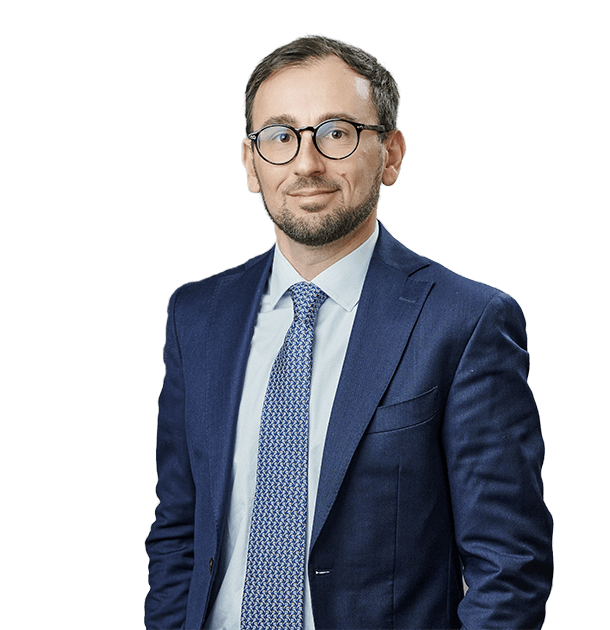 Overview
Gabriele Coppo specialises in EU trade and competition law. He also advises clients on a range of EU regulatory matters, with focus on the automotive and banking sectors.
Trade & Customs
Gabriele represents a wide range of clients (governments, industry associations, producers and importers) in the framework of EU anti-dumping, anti-subsidy, anti-circumvention and safeguard investigations. He further specialises in assisting European clients involved in trade defence investigations carried out by third countries. In recent years, he has been involved in cases initiated by Australia, Colombia, Korea, Mexico and the US.
Gabriele handles customs classification, valuation and origin matters. He represents companies in investigations carried out by the European Anti-Fraud Office or the Italian Customs Authority. He has broad experience in customs litigation. Gabriele's expertise extends to EU export controls and trade sanctions as well as other trade-related matters, such as geographical indications and marks of origin.
Competition
Gabriele advises clients on all aspects of EU and Italian competition law. His experience covers a wide range of sectors and includes antitrust investigations and mergers proceedings before the European Commission as well as the Italian competition authority. In the area of State aid, Gabriele acts as counsel for public authorities and alleged beneficiaries of aid measures. He represents clients before Italian and EU courts.
Internal market & EU regulatory
Gabriele advises clients on other aspects of EU law, including a range of regulatory matters. Gabriele has broad experience in advising automotive clients with regard to the EU technical legislation on vehicles type-approval, including emissions standards. His practice also covers the banking sector, where he advises clients on the application of the EU regulations on banking supervision and resolution.
Languages
Italian, English, French
Recommendations
Chambers Global for Competition/European Law
Education
University of Brussels (ULB), LL.M. in European Law, 2008
University of Strasbourg, Diploma in Comparative Law, 2007
University of Turin, Master of Laws, 2007
University of Turin, Bachelor of Laws, 2005
Publications
The CAP Under Attack? Last Developments In Trade Defence Cases Targeting European Food Products, Global Trade and Customs Journal, Vol. 13(12).
Aiuti di stato e società di calcio in difficoltà: i recenti casi "Valencia football clubs" e "Dutch football clubs", Rivista di Diritto ed Economia dello Sport, Vol. XII(3).
Contractual Stability and EU Competition Law, European Sports Law and Policy Bulletin, 1/2011.
Article 82 CE et refus de licence des droits de propriété intellectuelle: nouvelles perspectives après l'arrêt Microsoft, Revue du Droit de l'Union Européenne, No 4/2008.
Contributor to Van Bael & Bellis, Il Diritto Comunitario della Concorrenza (Giappichelli, 2009), the Italian edition of the Firm's competition book.
Contributor to Van Bael & Bellis, EU Anti-Dumping and Other Trade Defence Instruments (Kluwer, 2019), the standard work of reference in the field of EU trade law.
Bar Admissions
Turin
Brussels