Back to lawyer directory
Fabrizio Di Gianni
Partner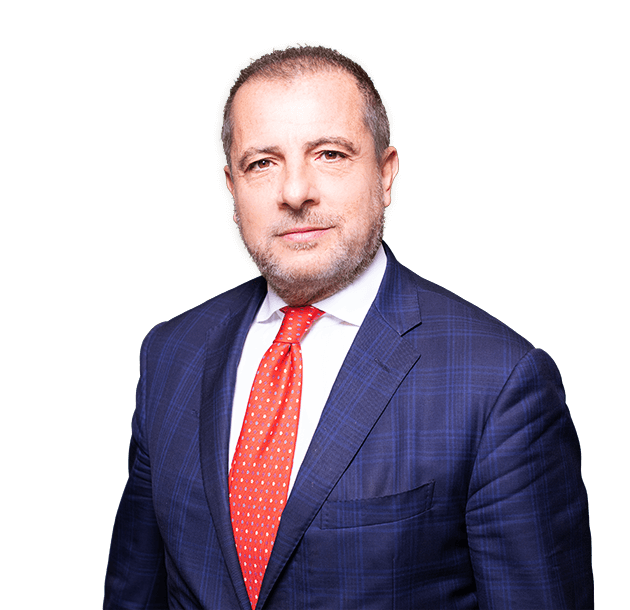 Overview
Fabrizio Di Gianni practises EU law, with an emphasis on competition law, trade law and regulatory law. He also assists clients on other aspects of EU law, including free movement of goods, services and capital and procurement law.
EU and International Trade Law
Fabrizio has decades of experience assisting a wide range of clients, including governments, industry associations, producers and importers in trade investigations. His practice covers investigations initiated both by the EU and by third countries.
Since the early nineties Fabrizio has been involved in major EU anti-dumping and anti-subsidy cases as well as safeguard investigations. His expertise also encompasses customs investigations, including actions before Member States customs authorities, marks of origin, export controls and sanctions. His activities focus on representing the interests of clients at all stages of proceedings before the investigating authorities as well as litigating before the competent jurisdictional bodies.
He also represents companies and associations in investigations initiated by third countries. In recent years he has been involved in investigations initiated by Argentina, Australia, Canada, China, Colombia, Korea, Mexico, Morocco, South Africa, Thailand, Turkey and the US. His expertise extends to trade-related matters involving the WTO.
EU and Italian Competition Law
Fabrizio has a wealth of experience in advising clients on all aspects of EU and Italian competition law. His experience covers a wide range of sectors and includes cartel investigations as well as mergers and acquisitions in which he regularly represents clients before the Commission and the Italian competition authority. His practice also covers pre-investigation contacts, which have proven to be successful in certain cases being closed without action taken against the clients.
Fabrizio is particularly experienced in the area of State aid and he has successfully assisted clients in Commission investigations and before the EU Courts. In this area, he has acted as counsel for complainants and alleged beneficiaries as well as public authorities suspected of having granted State aid.
Fabrizio regularly represents clients before the European Commission and the EU Court of Justice as well as the Italian Antitrust Authority and the Italian Civil and Administrative Courts (TAR and Consiglio di Stato).
Regulatory Law
Fabrizio's experience extends to EU regulatory law, with a particular emphasis on environmental law. He advises clients active in various industries, in particular, in the automobile, paper and food markets.
Languages
Italian, English, French, Spanish
Recommendations
Chambers Global and Chambers Europe – 'Leaders In Their Field' (International Trade/WTO)
Chambers Global – 'Foreign Expert' (Competition/European Law)
International Who's Who of Trade and Customs Lawyers
Expert Guides – Guide to the World's Leading Competition and Antitrust Lawyers
Expert Guides – Guide to the World's Leading Trade and Customs Lawyers
Legal 500 for Customs, Trade, WTO and Anti-dumping
Legal 500 for Competition Law
Best Lawyers – Trade Law
Education
Georgetown University, Washington, DC, Master of Common Law Studies, Thomas Bradbury Chetwood, S.J. Prize, 1995
College of Europe, Bruges, Post-graduate studies in EC law, 1989
University of Naples Federico II, Bachelor of Law, magna cum laude, 1987
Publications
Contributor to Il Diritto della Concorrenza nella Comunità Europea, Van Bael & Bellis (2009).
Contributor to Van Bael & Bellis, EU Anti-Dumping and Other Trade Defence Instruments (fifth edition, Kluwer, 2011), the standard work of reference in the field of EU trade law.
Bar Admissions
Naples
Brussels
Supreme Court of Italy