Van Bael & Bellis secures top-tier position in The Legal 500 2021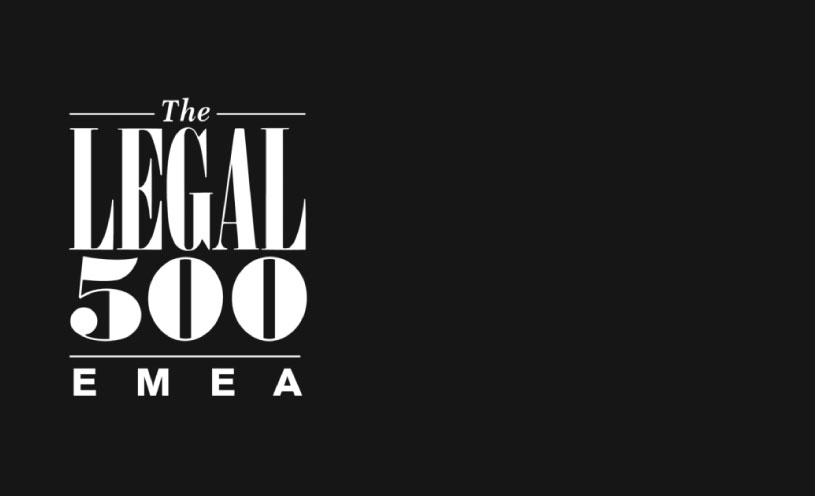 In the Legal 500 2021 rankings recently published online, Van Bael & Bellis once again secures its position in the top tiers of these rankings with six practice areas ranked in tiers 1 and 2. Van Bael & Bellis consolidates its position as a leading law firm with 28 lawyers recognized by the directory, where 7 lawyers are listed as "Leading individuals" and three lawyers as "Next Generation Partners". The firm also see one of its counsel recognized as a "Rising Star".
Team rankings and a flavour of their accolades now follow.
Customs, Trade and Anti-dumping (Tier 1): 'The trade and customs practice's "levels of expertise are exceptional" and, as a result, the team "knows which battles to fight" when advising on EU anti-dumping and anti-subsidy investigations, as well as WTO disputes.'
Healthcare and Life Sciences (Tier 1): 'Catherine Longeval and pharmaceuticals specialist Peter L'Ecluse co-head the team, with Longeval praised for offering "incredible depth and breadth of regulatory knowledge".'
Competition - EU and Global (Tier 2): '[Van Bael & Bellis] are extremely good in competition law, if not the best I have worked with. They are exceptionally competent, business-minded and very reactive in their replies: all one can need!'
Competition - Belgian Law (Tier 2): 'Van Bael & Bellis is a major player in all areas of Belgian competition law and is trusted by clients to handle their most reputationally-sensitive and business-critical matters.'
Dispute resolution (Tier 2): 'The 'superb' Catherine Longeval heads up the department at Van Bael & Bellis, which is well known for its strength in handling competition and life sciences litigation.'
Commercial, Corporate and M&A (Tier 3): 'Van Bael & Bellis' team demonstrates strong capabilities in high-profile corporate transactions and other complex mandates of the utmost significance for its clients.'
EU Regulatory - Privacy and Data Protection (Tier 3): 'Van Bael & Bellis' team is assisting Gedeon Richter with implementing the ePrivacy Directive throughout the EU. GDPR compliance is another key area of expertise for the group.'
Intellectual property (Tier 3): 'Van Bael & Bellis combines IP expertise with knowledge about related competition, regulatory and sector-specific issues. Equally strong in Belgian and cross-border matters, the firm acts for companies operating in industries such as pharmaceuticals and biotech, consumer electronics, IT, sports and entertainment.'
Employment (Tier 4): 'Van Bael & Bellis' 'very committed and dedicated' team is noted for its 'pragmatic yet thorough approach' to employment law, and has been kept particularly busy handling restructurings and collective dismissals recently, often with cross-border elements.'
The lawyers recognised by Legal 500 across these nine practice areas are:
Sarah Arens, Jean-François Bellis, Sara Beutels, Michel Bonne, Michael Clancy, Gabriele Coppo, Philippe De Baere, Quentin Declève, Thibaut D'hulst, Clotilde du Parc, Porter Elliott, Fabrizio Di Gianni, Catherine Gordley, David Hull, Tim Kasten, Andrzej Kmiecik, Peter L'Ecluse, Valérie Lefever, Catherine Longeval, Richard Luff, Hannelore Matthys, Pablo Muñiz, Andreas Reindl, Yuriy Rudyuk, Aldo Scalini, Benoît Servais, Michel Struys, Koen T'Syen, Johan Van Acker, Kris Van Hove, Markus Wellinger.
The full rankings can be accessed here.