Webinar | FDI Screening in Europe – What Dealmakers Need to Know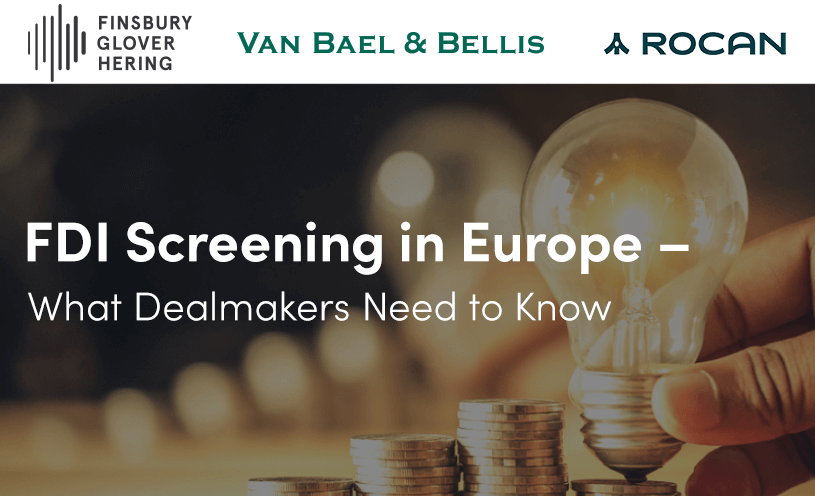 1 December 2021 - 3pm CET/2pm GMT
In this joint Webinar hosted by VBB, ROCAN and Finsbury Glover Hering, Legal and Public Affairs experts discuss the five questions dealmakers need to ask in order to best tackle the increasing impact of Foreign Direct Investment Screening in Germany and the UK.
Recent years have seen a proliferation of FDI screening and control regimes worldwide and in Europe. Germany and the UK are leading the way of heightened government scrutiny broadening the definition of national security and seeking to protect an ever more expansive range of industries and technologies. Recent enforcement developments in Germany and the UK provide ample food for thought and demand careful consideration and deal execution.

This webinar uniquely combines the perspectives of experienced legal and public affairs experts to help investors getting the deal done.
Speakers
Tobias Pukropski – Partner Rocan
John Gray – Partner Finsbury Glover Hering London
Alexander Otto – Managing Director Finsbury Glover Hering Berlin
Alex Stratakis – Partner Van Bael & Bellis London
Please click on this link to register.