Richard Luff speaks at C5 forum on International Trade Disputes in Brussels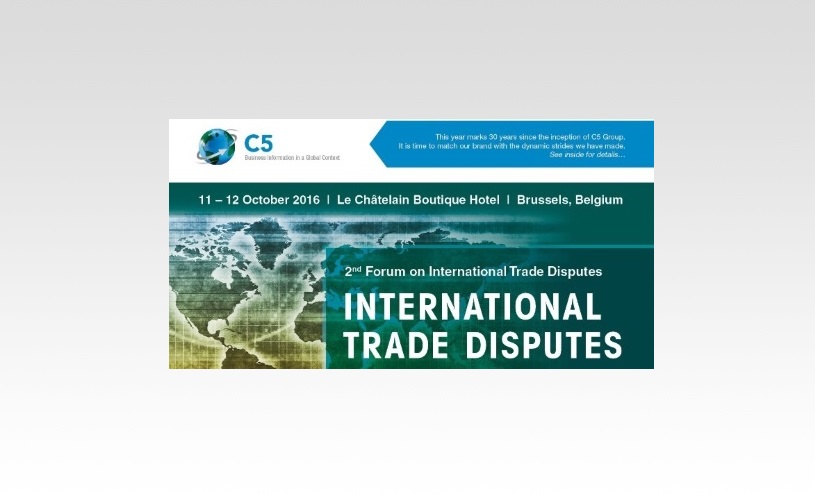 On 11 October 2016, Van Bael & Bellis partner Richard Luff spoke at C5's 2nd Forum on International Trade Disputes held in Brussels. Richard Luff's presentation focused on the effectiveness of trade remedy measures in light of the Commission's regulation imposing floor prices on imports of grain-oriented steel from several countries.
Details of the programme can be accessed by in the pdf below.