Quentin Declève participates as panelist at CEPS conference on implications of Achmea judgment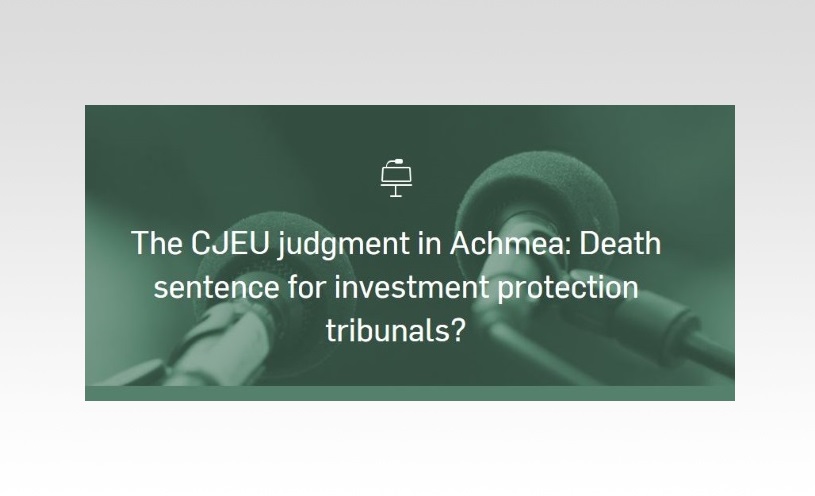 On 26 June 2018, Van Bael & Bellis associate Quentin Declève participated in a panel session on the impact of the Achmea judgment on EU trade and investment agreements at a conference organized by CEPS and Université Saint-Louis in Brussels.
Other members of the panel were Ivana Damjanovic (Australian National University), Nicolas de Sadeleer (Université Saint-Louis) and Tim Maxian Rusche (Member of the Legal Service, European Commission, who argued the case before the ECJ).
Further information on the conference is available here.