Pablo Muñiz receives Client Choice Award 2019 for International Trade work in the EU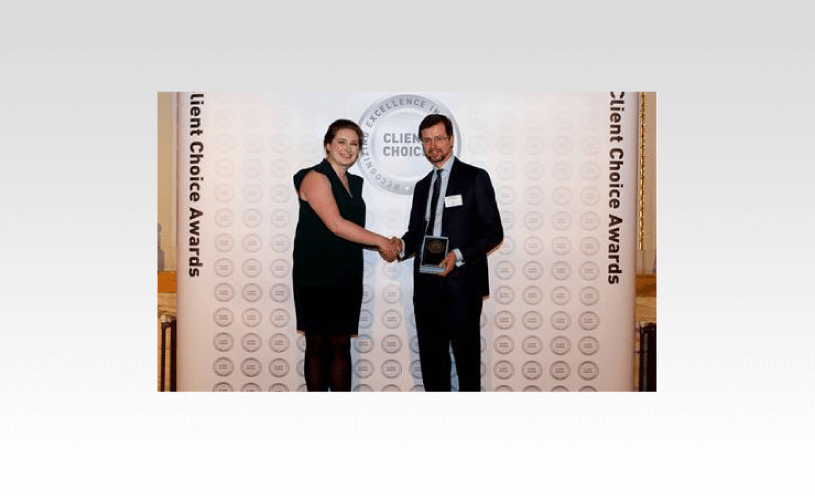 Van Bael & Bellis partner Pablo Muñiz has received – for the second year running – a Client Choice Award 2019 as leading counsel for his work in the area of International Trade in the EU. Pablo was honoured to receive the same Client Choice Award in 2018.
Pablo is described by clients as someone who "provides sublime support; his solutions are creative and effective. His commercial and legal skills are of the highest level. Pablo is a reliable, knowledgeable and proactive lawyer; he provides clear and well-thought-out advice when dealing with complex issues."
Pablo has specialised in EU trade law since 2001, with a particular emphasis on EU customs law, including customs classification, origin issues, customs valuation controversies, export controls and sanctions. He regularly advises clients on multi-jurisdictional customs matters involving the European Commission, OLAF, and the World Customs Organization. Pablo represents clients before national customs administrations, including the Spanish customs administration. His extensive experience includes litigation before the EU and national courts.
Established in 2005, the Client Choice Awards recognize those law firm partners around the world who stand apart for the excellent client care they provide and the quality of their service. The criteria for this recognition focus on an ability to add real value to clients' business above and beyond the other players in the market. Uniquely, law firm partners can be nominated only by corporate counsel.
Winners were announced at the awards ceremony in London earlier this month. More information on the awards can be found here.