EU Anti-Dumping and Other Trade Defence Instruments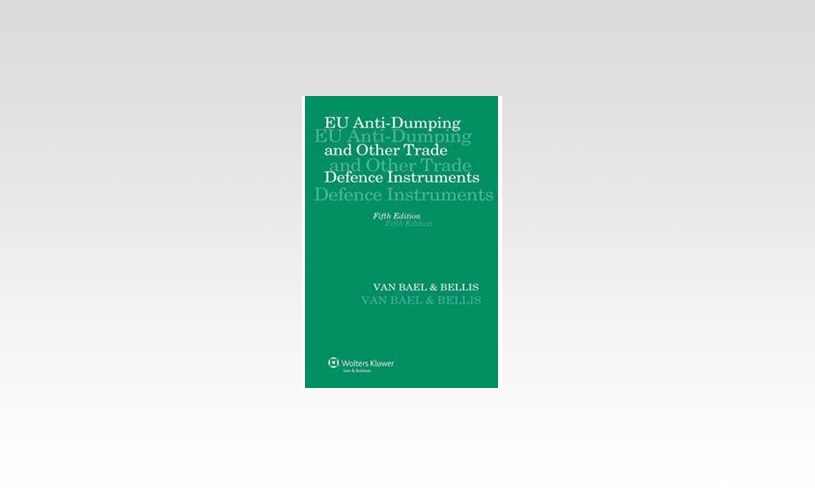 Always comprehensive in its coverage, the book in its new edition provides a comprehensive and up-to-date analysis and a critical commentary on the numerous cases decided under the anti-dumping, anti-subsidy, safeguard and trade barrier regulations. Van Bael & Bellis, recognised as first in Europe in the area of trade laws, leaves no stone unturned in its consideration of such issues and elements of the subject as the roles of the various European Institutions, the EU legislative history, the European Courts' and the WTO's case law. Van Bael & Bellis covers every issue likely to arise in any trade defence matters, including all of the following and more:
determining the dumping and injury margins;
determining the subsidy margin;
determining the causal link between dumping or subsidy and injury;
determining if "Union interest" calls for intervention;
differences between anti-dumping and anti-subsidy legislations;
procedural rules applicable to complaints, initiation of proceedings, investigations, protective measures, reviews and refunds;
conditions for accepting an undertaking;
measures that may be taken to prevent "circumvention" of anti-dumping or countervailing measures;
rules for the determination of permissible adjustments;
rules governing the standing of various interested parties before the European Courts;
rules and procedures applicable to non-market economy countries;
special rules on products originating in a developing country;
allocation and administration of quantitative quotas; and
surveillance measures.
For each of the four major categories of trade defence instruments, chapters deal with the substantive rules of the trade defene instruments concerned, the relief that may be ordered under these instruments, and the procedural provisions. The important changes in the EU decision-making process for trade defence cases which were introduced in March 2011are taken fully into account.
The fifth edition of "EU Anti-Dumping and Other Trade Defense Instruments" is without peer as a guide to EU trade defence laws.
Click here if you wish to order the book.