Webinar – The Commission's Draft VBER and Vertical Guidelines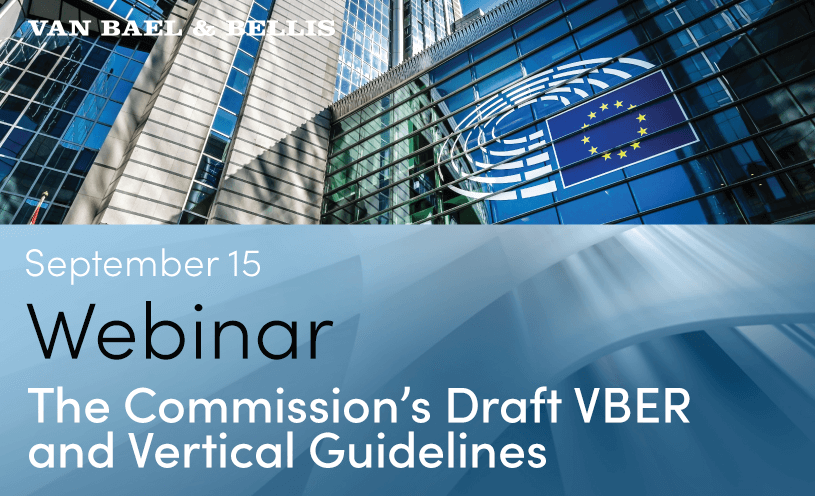 On 9 July 2021, the European Commission published the draft revised Vertical Block Exemption Regulation ("Draft VBER") and draft revised Guidelines on Vertical Restraints, a key step in the context of the revision of the current regime governing vertical agreements.

If adopted, the Draft VBER and Guidelines would bring about important changes to the application of the EU competition rules in many areas, including dual distribution, online sales, the treatment of online platforms, active sales restrictions, MFNs, and agency. Although the changes would herald new opportunities for suppliers, they would also limit the availability of the block exemption in many distribution systems. This would impact not only distribution systems for branded products, but a wide range of vertical agreements in all industry sectors across the entire EU economy.

In this webinar we will discuss with two highly experienced industry speakers the most important changes, their potential impact on market participants and the substantive improvements that the panel considers should be made to the proposals.
Speakers
Edzard Offers -Lead Competition Counsel, Nike EMEA
Karen Schutyser - Global Competition Counsel, Coca-Cola Europacific Partners
Andrzej Kmieck - Van Bael & Bellis Partner
Andreas Reindl - Van Bael & Bellis Partner
Please click here to register for the webinar.