Back to lawyer directory
Adriana Pérez-Gil
Associate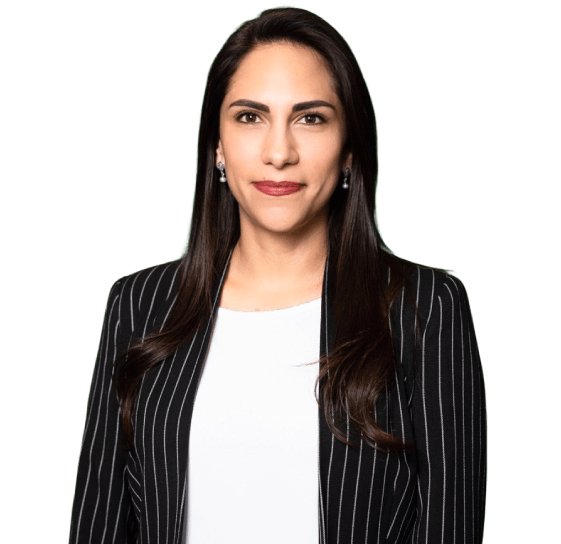 Overview
With over ten years of experience in the Mexican private and public sectors, Adriana Pérez-Gil specialises in international trade and investment law, focusing on international dispute resolution and arbitration.
Prior to joining Van Bael & Bellis, Adriana worked at the Ministry of Economy of Mexico over six years. Three years as Senior Counsel for the General Counsel of International Trade, and three years as Legal Counsel at the Representation of the Ministry of Economy to the EU, in Brussels.
As a public official, Adriana participated in different stages of many investor-State arbitrations (ICSID and UNCITRAL) and State-State disputes (WTO) on behalf of the Mexican Government. During 2016 and 2017, she acted as part of the Counsel of the Mexican Government for the DSU Article 21.5 and 22.6 compliance proceedings in the WTO DS381: United States – Measures Concerning the Importation of Mexico, Marketing and Sale of Tuna and Tuna Products. Adriana also participated in numerous international trade and investment negotiations, including those with North America, the European Union, the European Free Trade Association, Turkey and the Transpacific Partnership. Additionally, she provided advice on international trade and investment law matters related to the international trade agreements and bilateral investment treaties signed by Mexico.
While working for the private sector, Adriana focused on a variety of international trade matters, including WTO and trade defence; and provided advise in investment law matters to Mexican and foreign investors. She also participated as a panel assistant for two binational panels under the North America Free Trade Agreement Chapter XIX.
Languages
Spanish, English, French
Education
World Trade Institute, University of Bern, Master of International Law and Economics, cum laude, 2013
Universidad Nacional Autónoma de México, Bachelor of Law, magna cum laude, 2010
Bar Admission
Mexico
Brussels